Summer Session
20
21
​​​​​​​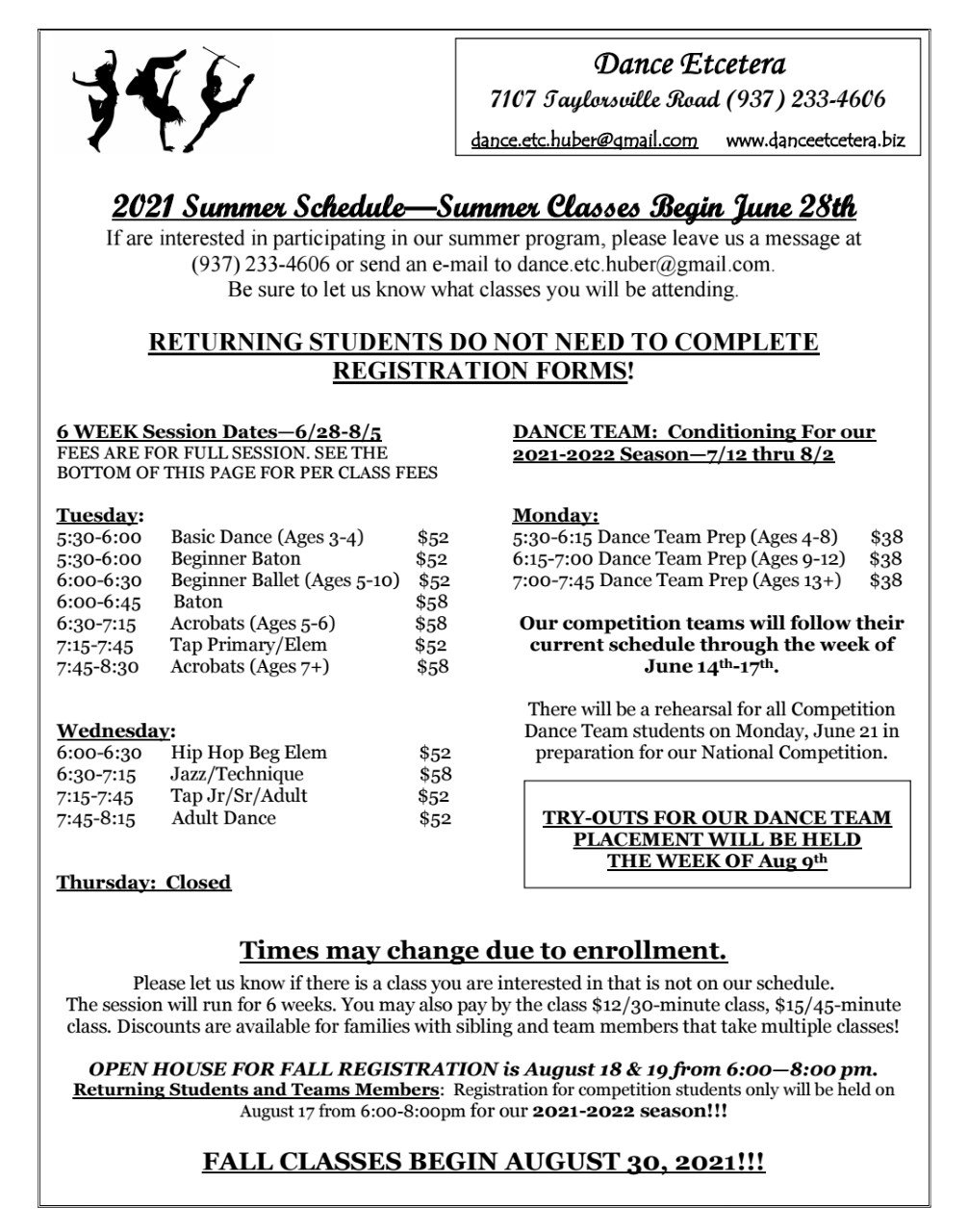 ---
​​​​​​​
Fall Session
20
21-2022
~coming soon~
Contact us to be added to our informational email list in regards to
Fall Open House (August 18 & 19 from 6:00p-8:00p) and Registration.
*This session ends with our annual recital in June.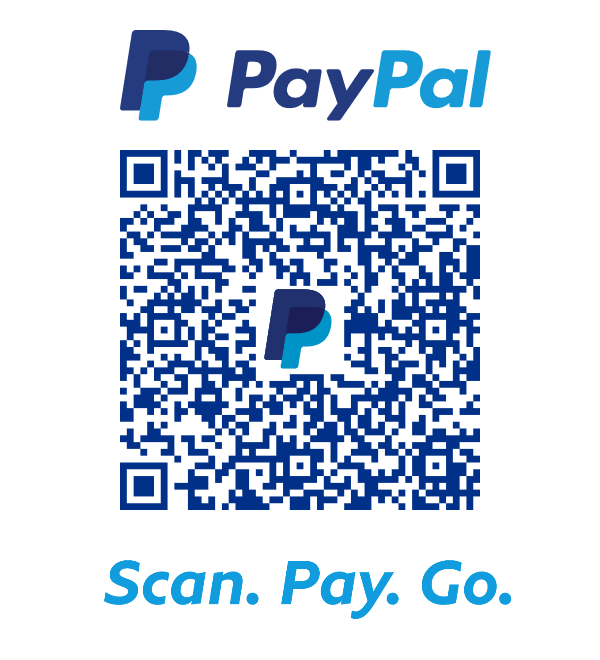 ~Online Payments~
You may choose one of the following options for processing your payment:
-Payment by check can be placed in the Mailbox, left at the front desk or mailed to the studio address.
(Put dancer's name in memo)
-Make a payment through your online banking to the studio address.
-Credit card payments may be made at the front desk.
-Automatic payments: We can also keep your credit card information on file and take care of this for your each month.
-PayPal payments can be made at dance.etc.huber@gmail.com
(Put your dancer's name in the notes)
Age Guidelines
~Teachers determine final placement~
---
​Registration Fee $10
*$5 per additional family member
Due at the time of enrollment
$5 discount each additional class
***Special pricing on Team + Ballet/addl class***
Late Fee $10
if not paid by the 10th day of the month
Returned Payment Fee $25​​​​​​​
Statements & news updates sent
via email monthly
---
Recital Fee is $55
per family
If Paid after December 31, cost is $65.
This fee is billed in October
to help secure our Recital date
Additional tickets may be purchased for
$10 in advance/$12 at the door.
Auditorium seating is on a
Please let us know 30 days prior to the show if you require handicapped seating.
---
Costume Deposit
is $30 ea.
billed in November


$20 each due in December for students with multiple costumes or family members.
Costume balance is due in January.
Average costume cost is $60-$120.
A costume can not be purchased for your student without your full payment.
---
Baton & Dance Teams
Team Costume fees are due in