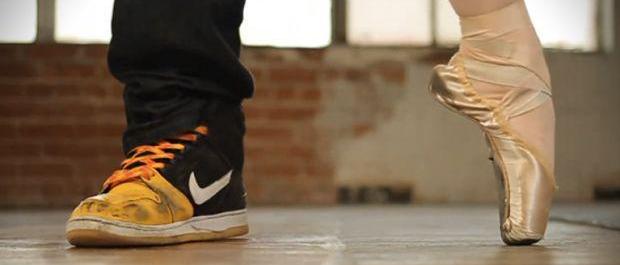 Staff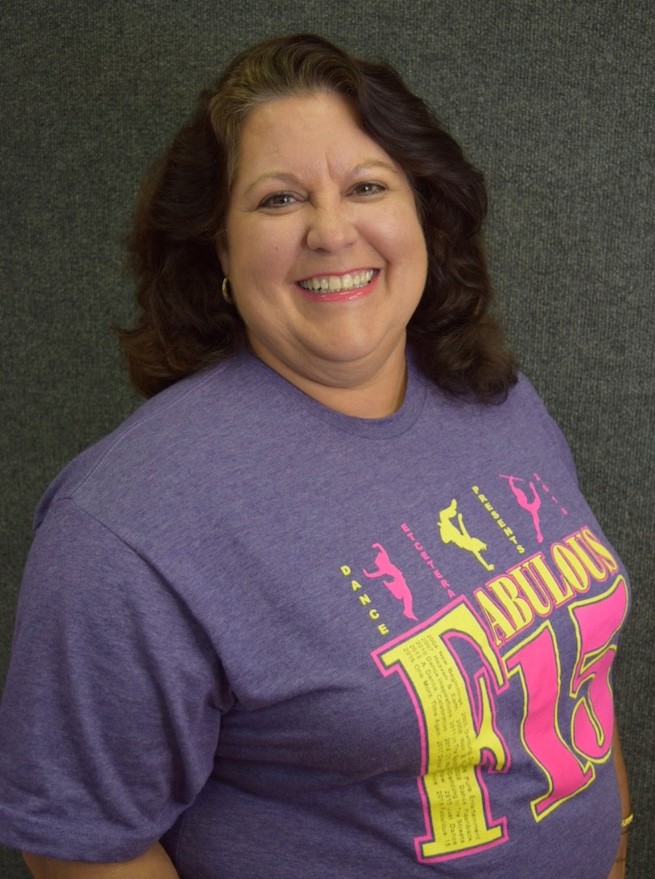 Brenda Ketter is the founder, owner, and director of Dance Etcetera established in fall 2003. She has been involved in dancing and twirling since the age of 8. She has spent many years performing and competing in local, state, and regional shows and competitions. Brenda was a majorette at Wayne High School and went on to coaching feature twirlers of Bethel High School, Stebbins High School, and Dayton Christian Schools. She has been a certified coach with the United States Twirling Association since 1979 and is a USTA certified competitive judge.  Brenda has held the office of President and Secretary of the Ohio Baton Council and is now the current Treasurer. She has held a position on the board for 20 years helping to promote the sport of Baton Twirling. Brenda has been teaching for over 30 years and is the creator of Twirl Magic competition baton teams and soloists. Her twirlers have traveled to Florida, Georgia, Texas, Minnesota, and Iowa to compete in the National Baton Twirling Championships of USTA. She has trained her students in dance twirl, solo twirling, two-baton, basic march, and military marching. She has also had 18 queens crowned in the Miss Twirl of Ohio Pageant and has instructed her pageant contestants in modeling, interviewing, and show twirl. Brenda is a mother of three, working a full time job at Prairie Farms, and is a Mimi to Hannah, Jacob, Elizabeth, Daniel and Zoe.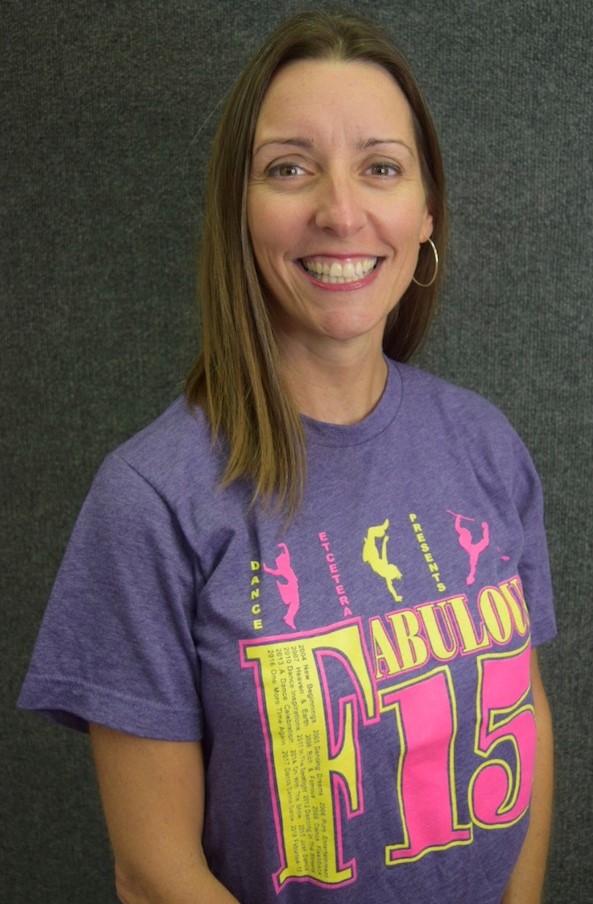 Stephanie Moore has been with Dance Etcetera since the studio open in August 2003.  She started dancing 25 years ago and twirling for 15 years. She was on the Twirl Magic Competition Team for 4 years and soloist, which is under the direction of Ms. Ketter. She was also the Feature Twirler at Walter E. Stebbins High School and was Co-Captain of the Drill Team during High School. She started teaching as a student teacher for Ms. Brenda and continued teaching after high school. Ms Stephanie was an assistant coach of the Impression Dance Team in Beavercreek for 3 years and moved onto coaching the Dance Team and Color Guard at Stebbins High School for 3 years. She has donated her time to help choreograph dances for several local cheerleading and dance teams. She is a staff member with All American Cheer and Dance Pro Bowl Tour and is the Vice President of the Miami Valley Dance Teacher Association. Stephanie is the Dance Competition Director, as well as our fundraising coordinator. She works a full time job at Allied Shipping & Packaging and is married to her amazing husband Paul.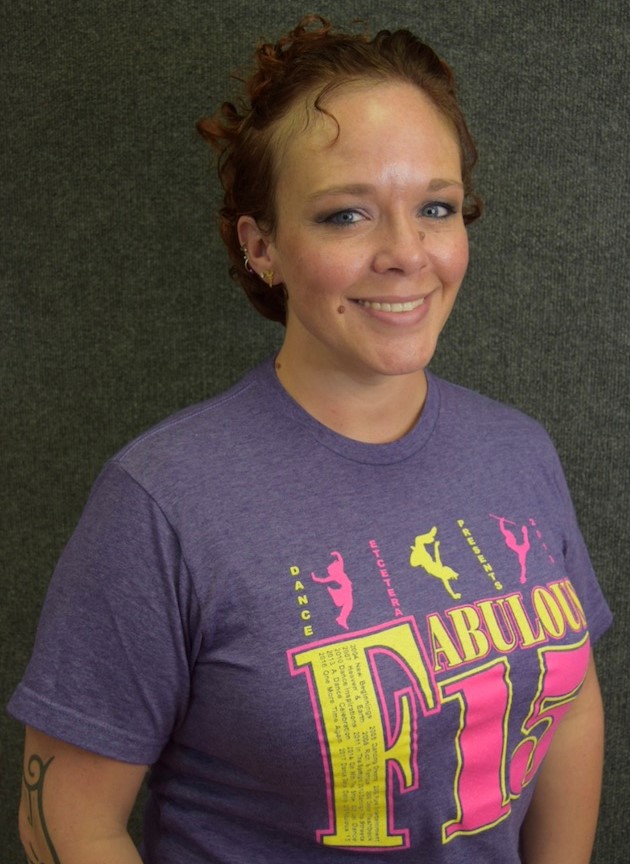 Blair Downey started teaching at Dance Etcetera in the fall of 2007, but has actually been dancing for over 25 years and loving every beat. Her main dance background is in jazz and lyrical, but she has also trained in ballet, contemporary, modern, acrobats, hip hop, tap, Middle-Eastern, and whatever else she can get her hands (and feet) on! She has received an Associate of Liberal Arts degree, with a concentration in dance, from Sinclair Community College as well as an Associates degree in Marketing Management. Every year she tries to keep up with continuing her dance education by attending various dance conventions with a variety of choreographers and styles, in and out of state such as: The Pulse with teachers like Mia Michaels, Tyce Diorio, Laurieann Gibson and Brian Friedman; Monsters with teachers such as B-boy Flomaster, Rhapsody James and Will Wingfield; JUMP Tour with Doug Caldwell, Teddy Forance, and Misha Gabriel, and annual local dance conventions. She is our recital finale coordinator/choreographer, as well as orgainzer of our participation in the Star Spangled Heights 4th of July Parade. She lives in Dayton with her husband Eric and their new daughter Moira that they welcomed May of 2018. Her and her husband each attribute to a lot of our success throughout our regular & competition dance season.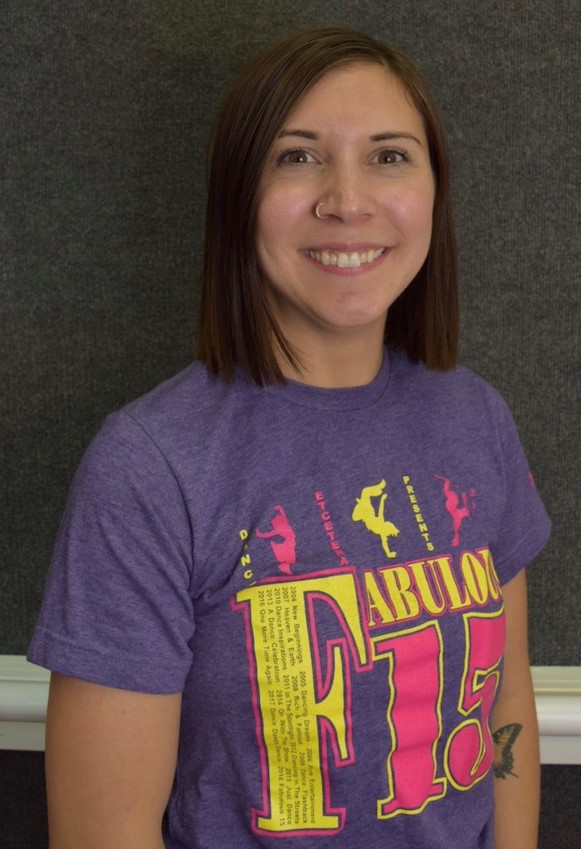 Shelby Kleiser moved to Ohio in 2004. She attended Wayne H.S. where she participated as a Warriorette all four years, including being named as Captain her senior year. Shelby started dancing with Dance Etcetera in 2008 and later became Miss Blair's assistant in 2010. In 2009, Shelby performed with the All American Cheer & Dance during the Thanksgiving Day NFL football game. In 2011, she graduated from Wayne, participated in nationals with our senior hip hop competition team, and had the opportunity to dance during the half-time show for the NFL Pro-Bowl in Hawaii. Shelby has gone on to graduate from animal behavior college in 2012 and works full-time at 4 Paws for Ability where she trains dogs for those with disabilities. Shelby has taken and taught a variety of styles of dance including ballet, jazz, hip hop, tap, and acrobats. Shelby continues to further her knowledge and understanding of dance by attending various dance conventions.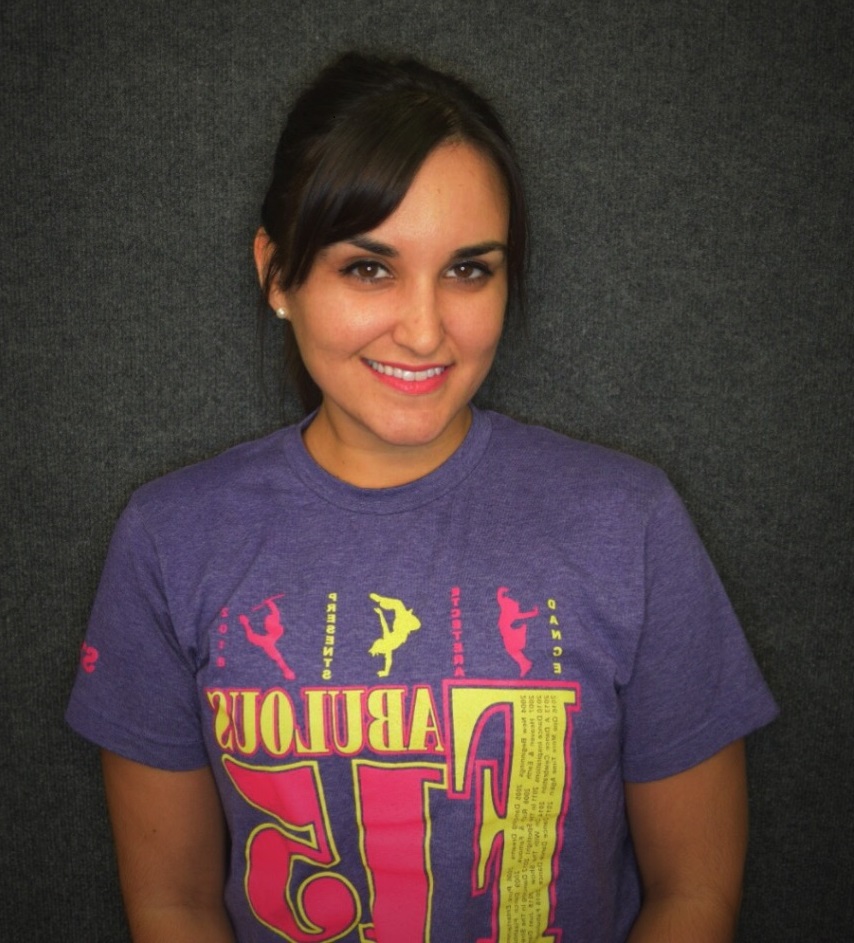 Alycia Ketter  ​bio coming soon...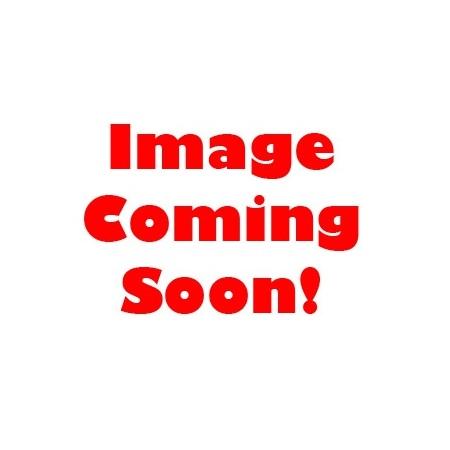 Jessie Blake bio coming soon...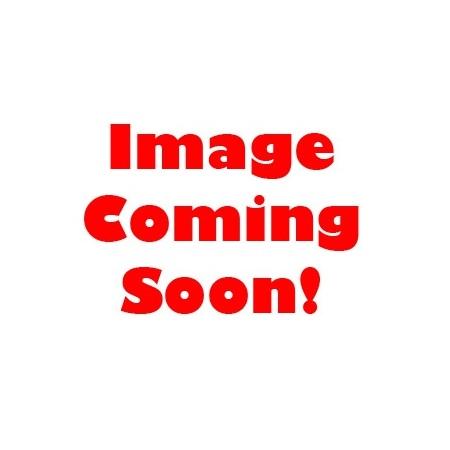 Juan Kinley​ bio coming soon...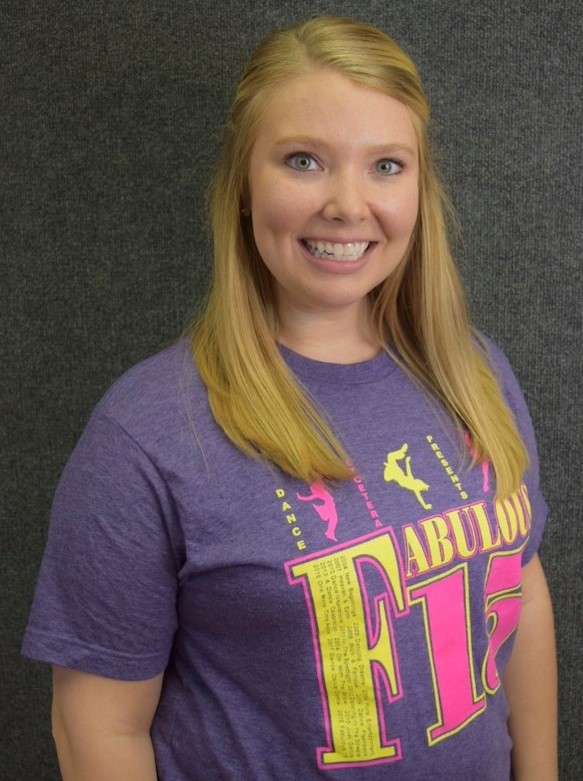 Alyssa Miller started dancing with Ms. Brenda at the age of 3. She was a member of the Twirl Magic Competition Baton Team, since the age of 5. Throughout her life, she has taken classes in ballet, pointe, baton, jazz, tap, and acrobats. She is a 2012 graduate of Wright State University with a Bachelor's in Rehabilitation Service and minor in Psychology and received a Masters Degree in Social Work in 2017. She is currently working at Dayton Children's Hospital and is passionate about working with kids. She now lives in Springboro with her husband Nathan and their spunky daughter Kennedy, who they welcomed in April of 2018. Alyssa cannot wait for her daughter to be a part of her dance journey! She is a great addition to our staff, as she has a big heart of caring for others.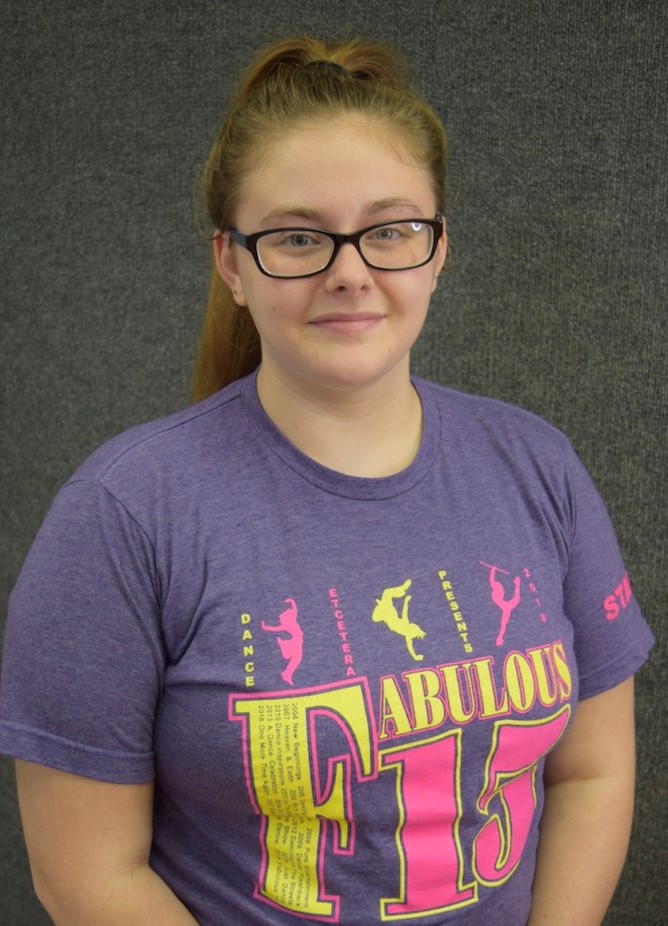 Ashley Lowe
​has been at Dance ETc. since it opened in 2003, she was four. She started competition team at age 7 and has competed in many styles of dance in groups and solos. She graduated from Wayne High School in 2017, and is now attending Sinclair Community College majoring in Education. Every year she continues to attend dance conventions to keep up with her love of dancing. She has been a student teacher since the age of 10 and at the age of 18 she began her first year as an assistant teacher. She has helped teach many styles of dance from ballet, tap, jazz, acro, contemporary and lyrical. Her favorite style of dance is contemporary. Ashley is a great asset to us and helps all of our teachers when they need her!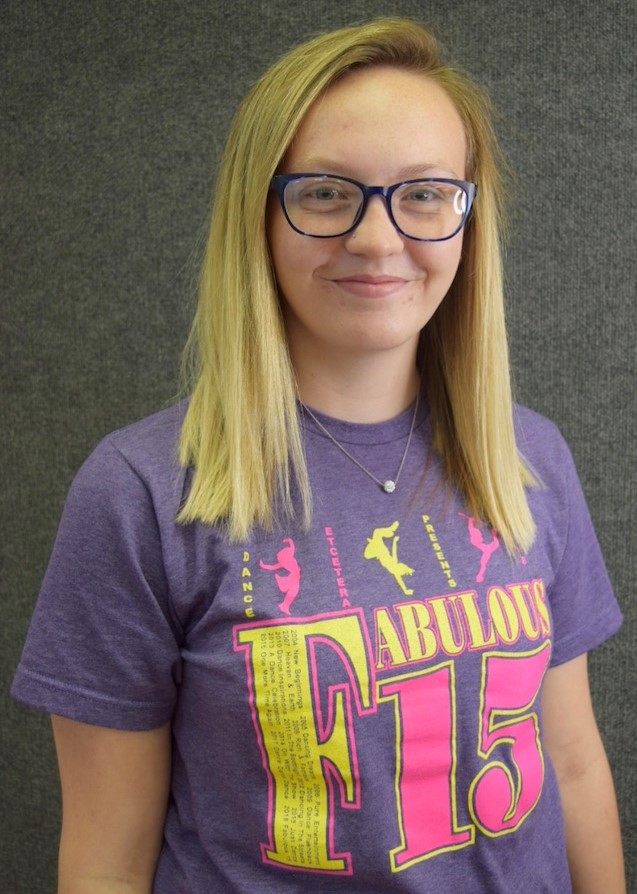 Haley Davis
​bio coming soon...