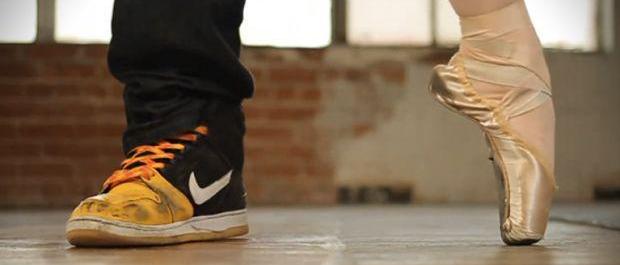 Studio Information
Located in:
Wayne Plaza Shopping Center
7107 Taylorsville Road
Huber Heights, OH 45424
Phone: 937-233-4606
​Hours of Operation
Fall (September ~ May)
Mon - Thurs: 5:00pm - 9:00pm
Saturday: By Appointment Only
Fri & Sun: Closed

Summer (June ~ August)
Tues - Thurs: 6:00pm - 8:30pm
Fri - Mon: Closed
Available Classes:
Basic Dance
Twirling
Ballet / Pointe
Tap
Acrobats
Jazz
Hip Hop
Adult (Ballet, Jazz & Tap)
Competition Dance Teams
Competition Baton Teams
Monthly Fee Schedule:
Basic Dance Class...$34
30 Minute Class ......$34
45 Minute Class.......$38
60 Minute Class.......$42
*Private Class...........$65
*for competition students ONLY and includes solo/duos/trios
Age Guidelines:
Basic: 3 - 4 yrs. old
Primary: 5 - 8 yrs. old
Elementary: 9 - 11 yrs. old
Junior: 12 - 14 yrs. old
Senior: 15 - 18 yrs. old
Adult: 18 and up
Fees & Discounts:
* A Registration Fee of $10.00 for the first child, and $5.00 for each additional sibling, is due at the time of enrollment.
* A $5.00 discount, per student, is available on multiple classes and a $10.00 discount is available on multiple classes for Team Members.
* Fees are due the first class of each the month.
* Class fees shown above are due monthly regardless of the number of classes attended each month.
* A $10 late fee is charged to accounts not paid by the 10th day of each month.
* Return check fee is $25 for returned checks.
Dress Code:
* All students MUST wear proper dance attire. (leotard, tights, bike shorts, jazz pants, etc.) ~ Tights must be worn if wearing shorts.
* Boys may wear t-shirts, stretch shorts, sweatpants. (Please, no baggy clothing)
* Proper dance shoes are required for ALL classes. (Please ask your instructor)
* Hair must be securely pulled up and away from your face.
* No unnecessary jewelry!
Guidelines:
* Please arrive early to class. This will give you time to properly prepare for your class.
* Students are to wait in the lobby area before and after class and may not be unsupervised, unless they are 15 years of age or older.
* NO food or drinks, chewing gum or cell phones are permitted in the dance rooms.
* Our teaching staff will make the final determination of a student's class level.
Class Descriptions:
Acrobats (gymnastics, tumbling) - tricks on/across a matt with strengthening and increased stretching.
Ballet (Classical, Lyrical, Contemporary) - a form of dance demanding grace and precision while employing formalized steps and gestures set in intricate flowing patterns to create expression through movement.
Basic Dance - a fundamental foundation of dance for beginning dancers aged 3 & 4 years old.
Baton - twirling a baton rhythmically while dancing.
Hip Hop - urban dance movement.
Jazz - a form of dance with great energy and liveliness.
Musical Theatre - may be a variety of dance styles with a focus on inventive characters/roles from musical plays and/or movies.
Pointe - dancing on the extreme tips of the toes in blocked shoes for additional support. **Prior ballet experience required, along with teachers approval, to go on pointe**
Tap - a dance in which the rhythm is tapped out with the toe and heel by a dancer wearing shoes with special hard soles and metal taps.
---
​​7107 Taylorsville Road, Huber Heights, OH 45424
Phone: 937-233-4606